We are
delighted

to see you here!
At The Giving Tree, w
e have been creating corporate gifts with inspiring stories since 1997. Bringing delight to more than 25 lac users across the globe, most of our gifts are filled with eco friendliness, a love for all things hand crafted and are proudly made in India.
Co-Founders
Mala S and Leena Munot

the co-founders are passionate about all things Indian, all things innovative and earth friendly. Whether it is creating hand-crafted utility products for corporates, using Indian folk art forms like warli, phulkari, madhubani and kalamkari or whether it is floating a whole range of Indian souvenirs, and incorporating popular landmarks of the country in the form of ink sketches and watercolour images; this duo makes no compromises when it comes to offering the very best of India, Innovation and Earth friendliness in all they do.
They believe corporate gifting has come a long way in India and has great scope to touch more lives in the coming decades. Competition is replaced by collaboration in their business vocabulary and they aggressively forge win-win relationships with their suppliers, channel partners and are a name to reckon with in the corporate gifting industry.
Their unquenchable thirst for innovation leads them to the smallest towns and villages of India where they find dying traditions of old folk art and skill, hone it to suit the likes of their clients and introduce these on their gift hamper designs with engaging stories about the skill and the importance of why these need to be revived.
There is more than meets the eye when you engage in a conversation with the duo – their passion, dedication and warmth in dealing with all their clients, turns a client into a friend very soon. Their meetings shift from being just about business to a longer chat over chai. After all, gifting is all about making people feel special.
Deepa Shah
With Mala in the driver seat and Leena whistling away to glory, the team found its third spoke in Deepa Shah. The Divine Design Diva (3D) in the house! She completes our two dimensions of strategy and goal oriented action with her design genius. She is self taught, massively talented and her shared love for the banana leaf meal clearly seals the deal! Vivacious, micro meticulous and founder of Design Souk, a Bangalore-based graphic design studio, Deepa ends our search for genius.

What started as a freelance venture designing logos and business cards for acquaintances soon grew into a select network of illustrators, programmers, photographers, and writers. Deepa's personalised approach and a natural flair for design, her flexibility and deep understanding of print media, makes her our absolute favourite! She partners with brands at different stages of their life, developing the core design concept and then translating it into the various touch points of the brand. She literally breathes life into most of the products at The Giving Tree!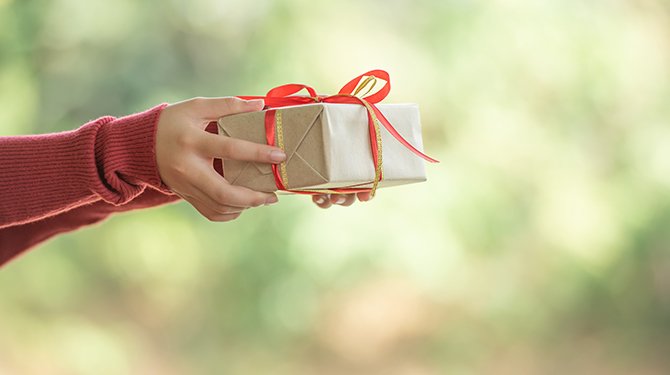 Because we understand it takes the whole world to make a green world.
YourStory.com | 19 March 2016
"Founders of The Giving Tree up the ante by going green with corporate gifting"
"We've stuck to being green in our gifting for over 15 years and have carved a name for who we are and what we stand for," say Mala Sathyanarayanan and Leena Munot of The Giving Tree, Domlur (Bengaluru).