Every year corporate companies reach the month of closing old budgets and creating new ones for the year ahead. However, most times, old budgets allocated towards employee well being and recognition are not fully used due to many reason.
So what do you with the unused budget? In this blog, we'll share 7 Great Ways to Maximize Your Year-End Budget with Corporate Gift Ideas that your teams and clients will love!
📚 Learning Workshops

Investing in your employees' professional and personal growth can lead to increased productivity and job satisfaction. Consider gifting them tickets to attend a relevant conference or learning workshop. This not only shows that you care about their development, but also gives them an opportunity to network with industry experts and gain valuable insights.
🎁 Personalized Products

There's something special about receiving a gift that has your name on it. Show your clients or employees that you value them as individuals by gifting them with personalized items like engraved pens, monogrammed bags, or custom water bottles. These thoughtful gifts are not only practical, but also make a lasting impression.
📱 Tech Gadgets

In today's digital age, tech gadgets are always a crowd-pleaser. Keep up with the latest trends and gift your clients or employees with wireless charging pads, portable power banks, or noise-cancelling headphones. These practical items can be used both in and out of the office, and are sure to be appreciated.
🏆 Awards and Trophies

Recognizing outstanding performance is a great way to boost morale and show appreciation. Consider gifting your clients or employees with an award or trophy that acknowledges their hard work and dedication. This not only celebrates their achievements, but also motivates them to continue striving for excellence.
🎁 Gift Sets

Who doesn't love a good gift set? Create a special package that includes a variety of goodies, like chocolate mixes and artisanal teas. This is a great way to show your appreciation, while also giving your clients or employees a little something to enjoy outside of work.
🎒Laptop Backpacks

Give the gift of convenience and comfort with a stylish and functional laptop backpack. This is especially useful for employees who commute to work or travel frequently. A high-quality backpack not only protects their laptop, but also helps them stay organized on the go.
🖥️ Office and Desk Accessories

Upgrading your clients' or employees' workspaces can make a big difference in their daily lives. Consider gifting them with useful and stylish office accessories like desk organizers, wireless mouse, or a sleek desk lamp. These items not only enhance their workspace, but also improve their overall work experience.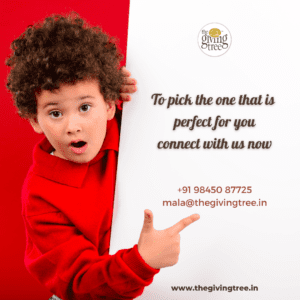 In conclusion, there are many ways to show your appreciation towards your clients or employees, while also making the most of your year-end budget. From personalized products to learning workshops, these corporate gift ideas are sure to leave a lasting impression.
So why wait? Start planning your next gift-giving campaign today and give us a call so our gifting experts can help you create the perfect gifting solution.
Leena Munot
Co-Founder
The Giving Tree