Productivity Planners that will take your year through the roof!
You begin your week with a long list of to-dos and by the time the week comes to an end, your list seems to have grown longer! Then you begin the next week by playing catch up, overpacking your schedule till there is no human way you can accomplish everything in that list. This goes on for a few weeks and before you realise it, you are running on an auto zombie mode. Feeling out of focus, stressed, irritable, depressed and unhappy with yourself. Does this sound familiar? That feeling of not having accomplished what you set out to do can have a long and cascading effect on your sense of feel good, self image and capability in the long run. Being productive at all times is impossible. We are humans not robots (they too have down time days, by the way!)
There is a whole industry that is feeding us with the upside of being hyper productive and getting epic work done. We all get the same 24 hours each morning to plan our day ahead and yet, some of us get more done in a week than others get done in a month. There are many ways to achieve one goal. In this blog we have covered some fantastic productivity tools and techniques to help you get started, if you are a non-planner and help you get a reality check if you are an over-planner. No matter who you are, you are bound to find value in what's coming next.
Productivity is more about managing your focus than managing your time.
Here is a list of some of the most effective productivity planners we have put together for you. Each one created by people who are passionate about time management, focus oriented and super achievers in their fields.
This is a journal filled with unusually simple but deeply planned questions that help you dive deep into the hidden realms of your mind. It helps you reflect on your life, research your mindset and refresh your thinking in a stress free ME time zone in the privacy of your own copy of this journal. Created in the USA by Silicon Valley serial entrepreneur Rajesh Setty this journal is making waves in the global business world. This journal is unlike anything you've seen before with think lists and thank lints. Power packed insights are followed by a thought provoking question to stimulate your thinking and give you access to exciting new ideas and bring lasting change in your daily life.
The "AND" Life Planner
Trusted & loved by over 5000+ entrepreneurs, this planner is the creation of Rajiv Talreja, India's leading business coach who believes that you can be, do and have a life of your dreams, if you plan it the right way.
How many times have you felt 'overworked' as an Entrepreneur?

How many times have you felt guilty because of not giving your family any time?

How many times has your team missed a deadline?

How many times have you made excuses to yourself for cancelling 'personal' time?
If your answer to any of these questions is 'sometimes' then you need to make a change. So, stop making excuses & start making time for every area of your life with this planner.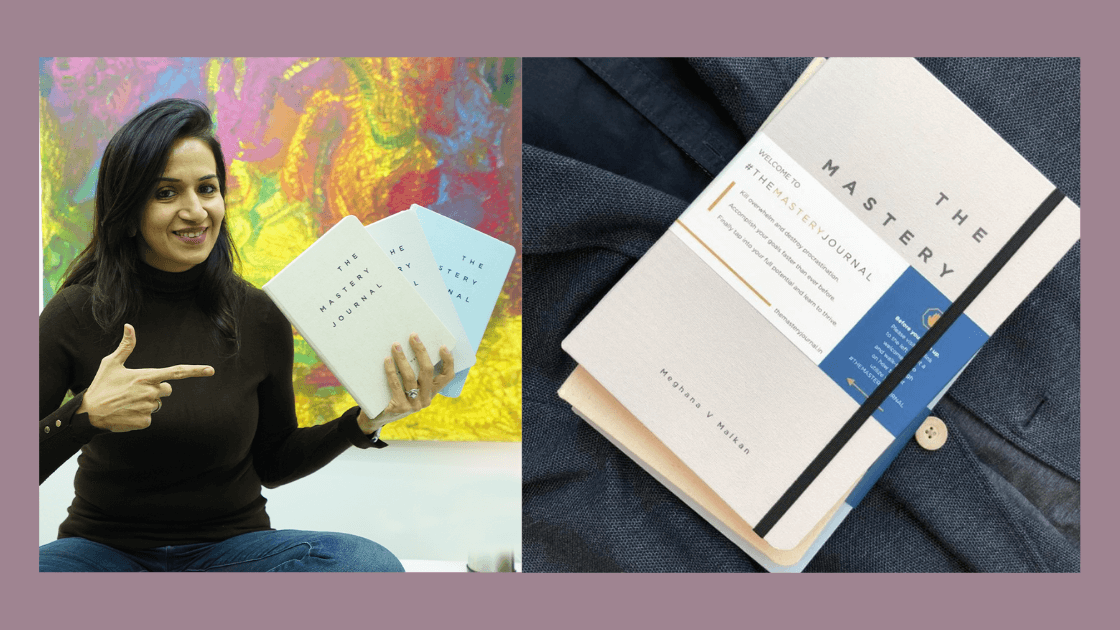 Goals Mantra
Goals Mantra is your DIY guide and mentor in a box to create the life of your dreams. If you are a person who has many dreams but feels lost and does not know how to set and achieve your life goals, or how to create a system that helps you achieve them, then this kit is for you! The only one of its kind goal setting kit on this planet that comes complete with a step by step system of how to set, achieve and celebrate your life goals. Authored by Leena Munot, a Tedx speaker, entrepreneur, goal setting coach and speaker, this book has helped hundreds of people across the globe with their life goals and has created a deep impact and transformation. Watch her Tedx talk here
The Mastery Journal
Authored by Meghana V Malkan, an Author and Certified High Performance Coach, The Mastery Journal claims to be your guide to live with self awareness and self mastery using simple methods of journaling. This simple outcome-based journal is filled with proven prompts that help you beat procrastination and achieve your goals! With the right daily mindset, focus and habits, you can shape an extraordinary quality of life and contribute at world-class levels, way beyond anyone's expectations.
The Full Focus Planner
The Full Focus Planner allows you to focus on the work that matters so you can achieve your goals. Authored by Michael Hyatt the founder and chairman of Full Focus who has scaled multiple companies over the years, including a $250M publishing company with over 750 employees and his own award-winning leadership performance company, Full Focus. The Full Focus Planner ends the tyranny of the never-ending to-do list by helping you focus on what matters.
It helps you design meaningful goals and use the planner's prioritization framework to create tasks that move you closer to achievement. Traditional planners have you create long to-do lists that feel impossible to achieve. The Full Focus Planner helps you narrow your list for less overwhelm and more achievement. Follow the planner's planning and prioritization system to guarantee progress on your goals, even when life gets busy.
What are you waiting for? Pick the journal that resonates most with you and get started on your journey of enhanced productivity that helps you reduce overwhelm and produce your best work ever in a space of ease and joy.
Leena Munot
Co-Founder
The Giving Tree